Welcome
This is a portfolio about ITSY
itsy-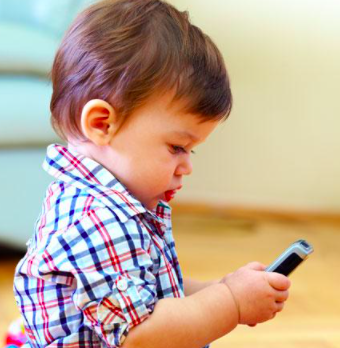 Problem Space
Due to the prevalence of using electronic devices, children are incorporating less motor skills to learn and play in their daily lives. Research has shown that there exists long-term and short-term health benefits in physical and cognitive domains with higher levels of physical activities. However, young children today are mostly sedentary for a long period of time, and early childhood is the most important period to develop motor and cognitive skills.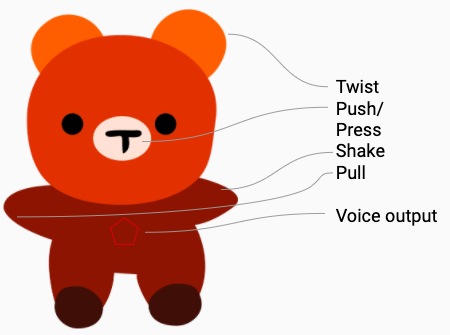 Team Concept
In order to address the problem, the team concept of the project is to provide toddlers an interactive and playful learning experience while incorporating their motor skills. Thus, we introduced ITSY, as shown in the image on the right. The user responds with the toy by squeezing and shaking its limbs to input their actions and ITSY will respond with mainly voice feedback with lights and vibration as the auxiliaries.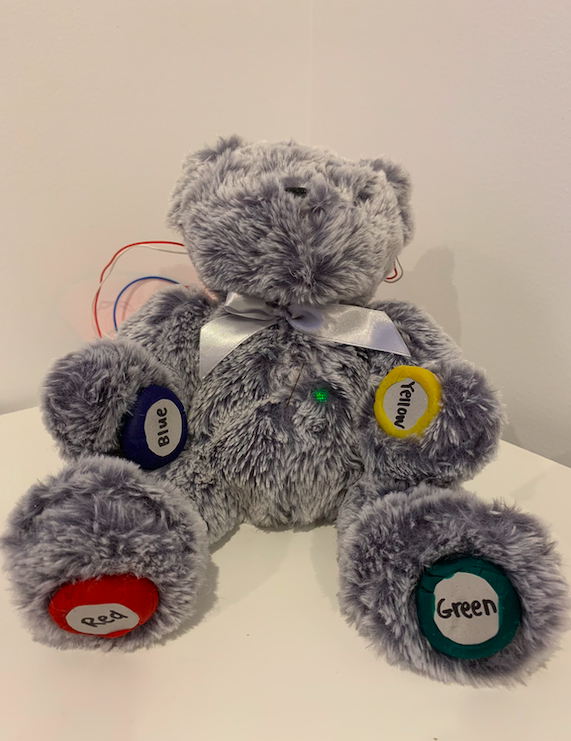 Individual Focus
My individual focus is to create a playful and interactive learning experience for children to learn through physical interacting and help develop their basic and cognitive skills. The concept allows children to practice their basic skills such as memorising, reaction capability and detect specific patterns with the benefits of exercising their small muscles control. Several mini games will be developed to assist children to improve their motor skills and practice their basic capabilities. The goal of the project is to gamify the learning experience by recursively practicing and to allow children to immerse in the learning environment and further create habits.
Final Delivery-
A scenario of use would be when children are alone, they can interact with the product to practice their basic skills and build up their cognitive capabilities. The children will place ITSY in front of them and press the button to start the game. There are three challenges which the system will increase the number of light sequences for users to complete as the level increases. The product will give user feedback according to the users behaviour, such as whether the user successfully completes the challenge, or the instructions of the flow.