Concept.
---
Hi, I am Paula from Team Mobody! Our team domain is Body as Controller and the problem space we are addressing is to improve one's wellness through breathing. From individual perspective, I am looking at motivating and encouraging my target audience to do breathing exercise by providing a visually appealing interactive art design. My target audience are people who tend to suffer from breathing difficulties which can be due to asthmas or other chronic lung diseases. However, professionals and studies have shown that breathing exercises can also help in alleviating stress and anxiety. It has been practised during yoga and meditation too to help people to relax. Therefore, people without breathing problems can utilize my installation to gain relaxation and calmness.
My intended concept is to design an interactive art installation which allows people to interact with their breath. The intended experience is to make breathing exercise a more entertaining and enjoyable process so that people feel motivated to practise the breathing exercise regularly which is beneficial to their body and mind. Breathing exercise helps in strengthening our lungs which can reduce breathlessness and also helps in promoting relaxation for the body and mind. Hence, breathing is chosen as the body controller to interact with my installation and improve one's wellness through breathing exercises.
One of the most effective breathing exercise that is recommended for lung disease patient is called the Pursed lip breathing method. According to the professional guideline, pursed-lip breathing involves inhalation through the nose for 2 counts and exhale through pursed lip for 4 counts. By doing so, evidence shows that this decreases air trapping by stenting the airways and preventing dynamic airway collapse averting panic attacks that accompany severe breathlessness. Consequently, the lungs will work better and reduce the risks of shortness of breath.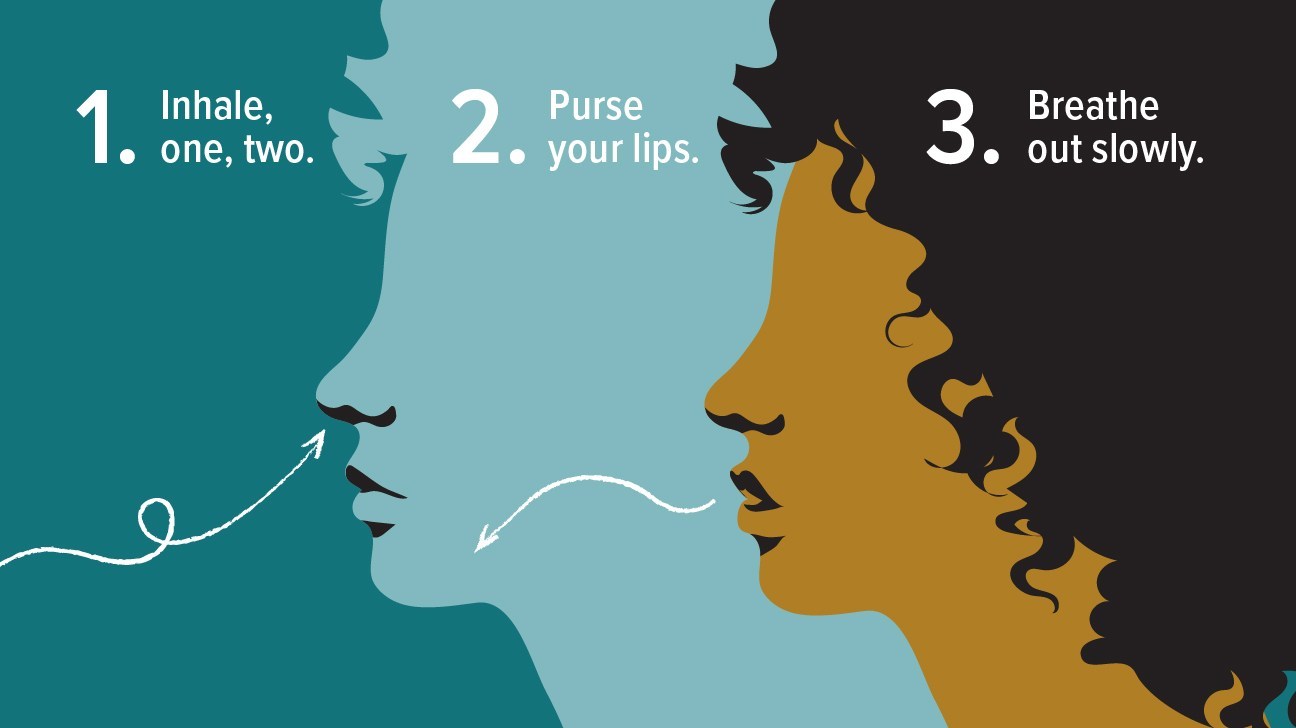 The interaction plan is to make the painting respond to the users' breath. Each time they breathe out through their mouth towards the painting, a light will appear on the painting and eventually when all the lights are activated, the painting can be visible in the dark and looks different in terms of colours from the unlighted one. Different visual effects can bring different vibes to the environment and arouse different emotions in people. I aim to create a calming and relaxing ambience through lighting effects to promote relaxation for my users. The lights are used as a counter for the number of blow detected by the sensor. User will then be able to focus more on the breathing and leave the counting to the lights.